Denuwa Web-Design & Media-Design
About us - some catchwords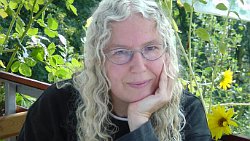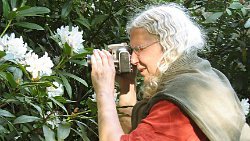 Nicola Uphoff-Watschong - Web-Design, Grafic-Design, Media-Design amd Photography
Creative, graphical and photographic work since more than 30 years.
"Spirited Ireland", a private web-project with loads of information and hundrets of photographs from Ireland was the start of a new career in the beginning of 2003. It was part of a 12 month apprenticeship for web-design and a big success on search engines.
Teacher Jürgen Langowski (Germany) is professional translator, programmer, computer wizard and web-designer. He wrote most of the included PHP-scripts. Thanks to him for all help and advice. We co-operate as partners now.
A couple of small private web-sites followed.
Order given by a German parish for the huge internet presence "klosterkirche.de", kept us working for about a year. Winning a national award for this project in spring 2005 was a challenge and milestone for our business.
Other parishes, local governments, companies and associations asked for individual website-creations from our office.
2005 Denuwa Design started a close and fertile cooperation with other web designers, translators and media designers.
Up to now we designed more than 50 internet presences for local governments, parishes, associations, companies, artists, musicians and therapists.
We are available to work on the Irish market and the North of Ireland likewise. We would be happy to help and improve the appearance of Irish companies on the internet.